WASH YOUR HANDS
Wash hands often with soap and water – 20 seconds or longer (or use alcohol-based hand sanitizer with at least 60% alcohol).
CHECK YOUR SYMPTOMS
Use the CDC's self-checker to help make decisions and seek appropriate medical care regarding COVID-19.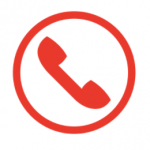 CALL BEFORE YOU GO
If you have a fever, cough or shortness of breath and returned from international travel or a cruise in the last 14 days.
Call your health care provider or County Health Department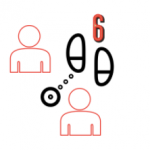 PRACTICE SOCIAL DISTANCING
If you are around other people, keep 6 feet between you when possible. Avoid hugs, handshakes, large gatherings (10 people) and close quarters.